Parking at Hotel Atlantic
What?
Park your car, motorcycle or bicycle on our parking deck!
How much?
185 DKK per night from for normal spots – 2,5 metres in width
225 DKK per night for extra large spots – min. 3 metres in width
125 DKK per night for motorcycles without sidecar
Free for bicycles
Parking is from 3 PM on the day of check-in to 11 AM on the day of check-out.
How many?
We have 26 available spots for cars and 4 for motorcycles.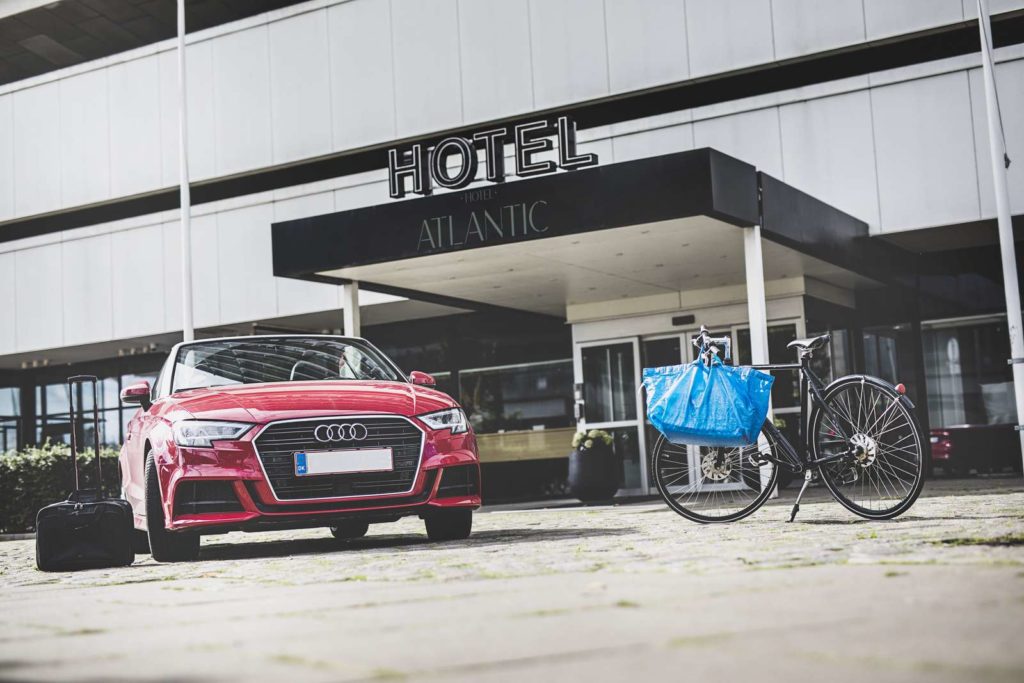 Where and how?
You can book a spot by calling us on +45 8613 1111 or write us an e-mail at wehelp@hotelatlantic.dk.
When you arrive, you just need to stop buy the reception to get a key and a parking permit card – this needs to be placed visibly in your car window. Then you drive your car into our car lift, which is placed on the side of the building – about 20 metres down Toldbodgade. Push the button to open the lift, drive inside, roll down your window, push the button (2nd floor). When the doors open again, you are on the parking deck where you find you assigned spot and afterwards take the very small passenger elevator down to the lobby again.
Your assigned spot is yours – and only yours – troughtout your visit. This also means that you can park only on this certain spot.
Parking is at your own risk and the hotel cannot be held responsible for what might occur.